In case you didn't see part 1, GO HERE to read that blog post.
A brief background for this blog post: I made a decision last week that it would be useful for me to write notes and observations from the classes I am teaching at the dance academy I work with. Maybe even useful for you…
This blog started in 2012 as a way to to teach myself stuff. Along the way, I lost that a little bit, and got caught up in trying to sound smart. Screw that. It's time to go back to what this blog used to about. ME!!!!!
Anyway, these are the class notes from week four.
Discussion time
As I mentioned last week, I've been curious how the work from our class has been (or not been)  transferring into their dancing, in particular, the ballet class they have directly following mine.
I also have noted, over the years, and in my own experience as a dance student, that we are not often given the opportunity to share what we're experiencing in our bodies, either for fear of being "wrong", or because we don't know what our inner experience is. We don't get to practice sharing our inner experiences, and so there is this reluctance to speak up. That's what I think, anyway.
So I asked the class, "How do you you feel in ballet class, after this class, compared to other classes of the week?".
Two things they reported, as a general concensus:
Where they felt the pressures in their feet when we check in at the beginning of class tends to be the same as in ballet class, and this was not something they noticed before. For example, if they notice their weight was primarily on their right heel during our check in, they will most likely notice that that is also where they tend to have their weight in other classes. This is good information, and a good awareness to have.

They feel more "aware of their core" in the ballet class after doing the work from our class. 
That was about it.
Getting these answers was like pulling teeth. I get the general sense that they have been conditioned not to speak their minds or share their internal experience. After all, dance is about how thing look, right? (that was sarcasm, FYI).
Ideally, I would love for them to have more observations that this, positive or negative, I want to know. If the work we're doing in class isn't helping them to notice anything useful carrying over into the next dance class, I want to know about it so that we can change up the class. Their lack of awareness, inability to find words, and reluctance to share experiences worries me a bit. 
There are a few possibilities I can think of for why this may be:
Students don't understand the exercises I am showing in class but are not asking questions to deepen their understanding.

I am not sufficiently explaining how the exercises and movements should feel in their bodies, and so their execution is not ideal. 

I am not selecting appropriate exercises for them.

Students do not immediately see the value in the exercises and so their execution lacks the requisite depth and focus to create a change in their system.

I am not sufficiently emphasizing the need for quality movement over "just doing" the movement, which creates lack of depth and awareness in their movement execution.

60 (but more like 50) minutes per week is not enough to elicit a change in their bodies when compared to the many other hours per week they spend dancing.

Students may need more hands on cuing to help them move differently, and I am only one person with two arms, unable to help everyone in every class.

Students require additional practice at home on their own to provide enough stimulus to create a change in their system. 
I imagine it is a combination of many of these factors, and I will do my best to cover them in the future. 
Onwards.
Foot mechanics day. Yay!
Today was the day we covered a topic that, historically, has been met in dance studios with at least a mild amount confusion, resistance, and fear, and typically takes a good chunk of time to cover for those reasons.
I'm talking about introduction to foot mechanics day. Seeing as dancers rely on their feet like Rocket relies on Groot, I feel it is important to provide the experience for dancers to understand how their feet move and function in as simple terms as possible.
I was impressed at how well this group sailed through the lesson without much objection. Only a few confused, frowny faces, but everything was ok in the end.
Foot loading patterns
Before learning "ideal" foot mechanics I had the dancers first check in with their foot loading patterns without telling them what "should" be happening, or what was "right" or "wrong" to feel. We want to first know what is happening now.
As Feldenkrais has wisely said,
"You can't do what you won't until you know what you're doing".
Foot loading pattern refers to the area of your foot that receives your body weight (loads) at a particular moment in a particular movement. The center of pressure on your foot at a given point in time. I wanted to them to get a sense of whether or not their feet could pronate and supinate well. 
Here's what we checked in with:
Active windlass. This checks for supination mechanics as they would appear in an open chain when the big toe is actively lifting up, such as in the heel strike phase of gait.To do: Stand with your feet side by side and lift your toes off the floor as high as you can.What we are checking for: Does the foot supinate? (arch lifts, weight moves more to the outside of the foot, with tripod on the floor- 1st met, 5th met, and heel). We also want to see sufficient movement of the big toe (about 40 degrees extension), but that's not the topic for today. If, as you lift your toes up, your foot pressures do not change, the weight stays centered or on the inside of your feet (a more everted foot), or if you can't get toes up to 40 degrees, this shows a lack of supination mechanics with this movement.The class was fairly divided between who could feel their feet supinating, and who stay everted.
Passive windlass. This checks for supination mechanics in a closed chain while the big toe, first and fifth metatarsals are on the floor, with the heel lifted. The big toe is extending passively due to the movement of the rest of the foot, as we would see in the propulsion phase of gait.To do: Stand with your feet side by side, and press up to a parallel releve (demi-pointe).What we are checking for: Does the foot supinate? Does all the weight stays on the inside edge of the foot, on the big toe/1st metatarsal (everting) or all the way to the 5th met (inverting, or, as we say in dance, sickling). Again, we want to see the foot supinating here, not just rising up on an everted or inverted structure.
3. Foot pressures felt in heel in pronation: Posterior to anterior shift. This was to get the dancers to feel where their weight moves in their heel as they move into full weight bearing on one leg in a forward lunging movement.

To do: Start in a split stance, bend the front knee, and as you move your weight onto your front leg in a lunging-type motion tune in to where you feel the pressure in your heel moving from and towards.
What we are looking for: Can you feel the pressure in your heel moving from the back to the front of their heel (6 o'clock to 12 o'clock)? Many of the dancers, in fact, completely bypassed their heels and moved directly onto their toes, gripping on for dear life. We did not move onto the second part of this check-in until the whole class could feel the weight in their heels moving from the back (6 o'clock) to front (12 o'clock). No one gets left behind! It took a few minutes…

4. Foot pressures felt in heel in pronation: Posterior-lateral to anterior-medial shift. All those words means is that we are checking to see whether or not the weight in their heel moves from the outside-back bit of the heel to the inside-front bit, in a diagonal line. This is how we would like the pressures to move through our foot as we go from heel strike into suspension (foot flat) in gait to absorb shock.
To do: Same as above, but this time check in with where you feel the weight moving in the side to side plane of motion.What we are looking for: Weight in their heel moving from the outside-back (posterior lateral) part of the heel to the inside-front (anterior medial) part (for your right foot, that would be from a 4 or 5 o'clock to a 10 or 11 o'clock direction). Many of the dancers felt the opposite happening: Weight going from medial to lateral, or just staying stuck on the inside of their foot the whole time. This check in is a great indicator of how well a foot can pronate.
Experiencing pronation
Last semester when I went through this segment of the class with the first year dancers, there was resistance.
"But isn't pronation bad?" 
I wrote a few things about this already, so I will refer you HERE, and HERE, and also HERE and HERE to read more about the necessity of possessing and using pronation in life, and even in dance.
This class dove right in and just accepted that what I was saying was true. Not going to lie, I would have liked a little bit of resistance and questioning from them. At least then I would know these guys don't just believe shit without asking questions or thinking critically. I am somewhat worried…
To experience pronation in the context of its role in the shock absorption phase of gait, we went through suspension, a movement from Anatomy in Motion in which we couple pronation of the foot with what the rest of the body is doing at this moment in the gait cycle (an exercise you'll recognize if you are a member of Dance Stronger).
Then I had to pull more teeth out to get feedback on how it felt after doing something many of them had been told was not "right"- pronating their feet!
One dancer expressed how her feet now felt more pronated. I asked her what that felt like, and she replied that it no longer felt like she was standing on the outside of her feet (as is her habitual pattern), and that it felt "good". Who woulda thunk it? 
And another dancer said that she felt more stuff around her hips and butt were activated (In fact, as Gary Ward has written in What The Foot, extension of the hip- activity in the glutes and posterior chain, requires pronation of the foot due to the fact that at the same time as the foot pronates, the glutes and hamstrings eccentrically load).
Two dancers agreed that their weight now felt more back in their heels, and less on their toes than before. This is interesting, because in the gait cycle, when the foot pronates, the center of mass is actually travelling forward towards the toes. Perhaps their experience is due to pronation enabling the posterior chain to load, as I described above, making it possible to allow their center of mass to shift backwards. Or something…).
Not bad for our first go at it! As I mentioned, only minimal frowny confusion. Looking forward to see how we can build on this initial experience in coming weeks.
The rest of class…
We spent reviewing stuff from last week. Nothing exciting to report here.
A few other notes
As the dancers get to know me, they are becoming more relaxed, but less focused. Maybe it's time to activate Monika-means-business-mode…
I am reading the book Deep Work, by Cal Newport, right now, and so, I have on my mind right now the importance of being able to work for long chunks of time without distraction on one's productivity and ability to learn. Many of the dancers in class are losing this ability to focus and I feel that if it continues to be a thing, their progress will stall.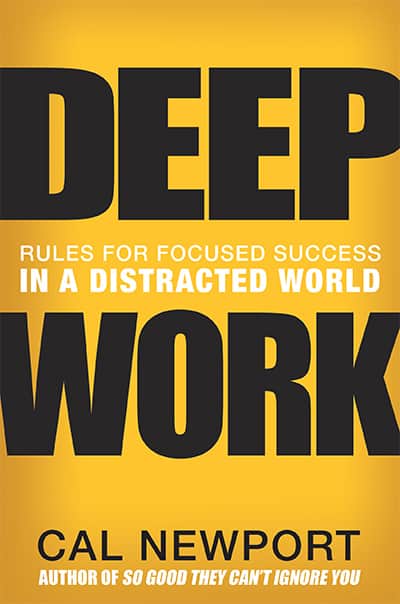 I am making a mental note for next week to take five minutes to discuss the importance of maintaining their attention in class, treating it as a skill to be cultivated, and, in general, the ability to be able to practice deeply as a highly useful skill, not only for this class, but for dancing, and other levels of their lives. It also is important as it relates to rule #2: honest movement. Difficult to move honestly without the capacity to maintain a level of deep focus. 
As Mihaly Csikszentmihalyi wrote in his book Flow, The Psychology of Optimal Experience:
"Attention is like energy in that without it no work can be done, and in doing work is dissipated. We create ourselves by how we use this energy. Memories, thoughts and feelings are all shaped by how use it. And it is an energy under control, to do with as we please; hence attention is our most important tool in the task of improving the quality of experience."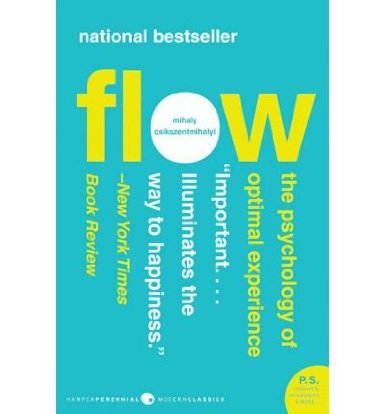 Well that's all I have to say for this week. I hope you enjoyed and maybe even got something valuable out of reading. I know writing this has been useful for me.
Would love to hear your thoughts, comments, love, and abuse. Leave a comment below if you feel moved to, but I also encourage you to get away from your computer and do something not related to the internet.